Unlock Success with 11 Key Lessons from Top Entrepreneurs
Aug 14, 2023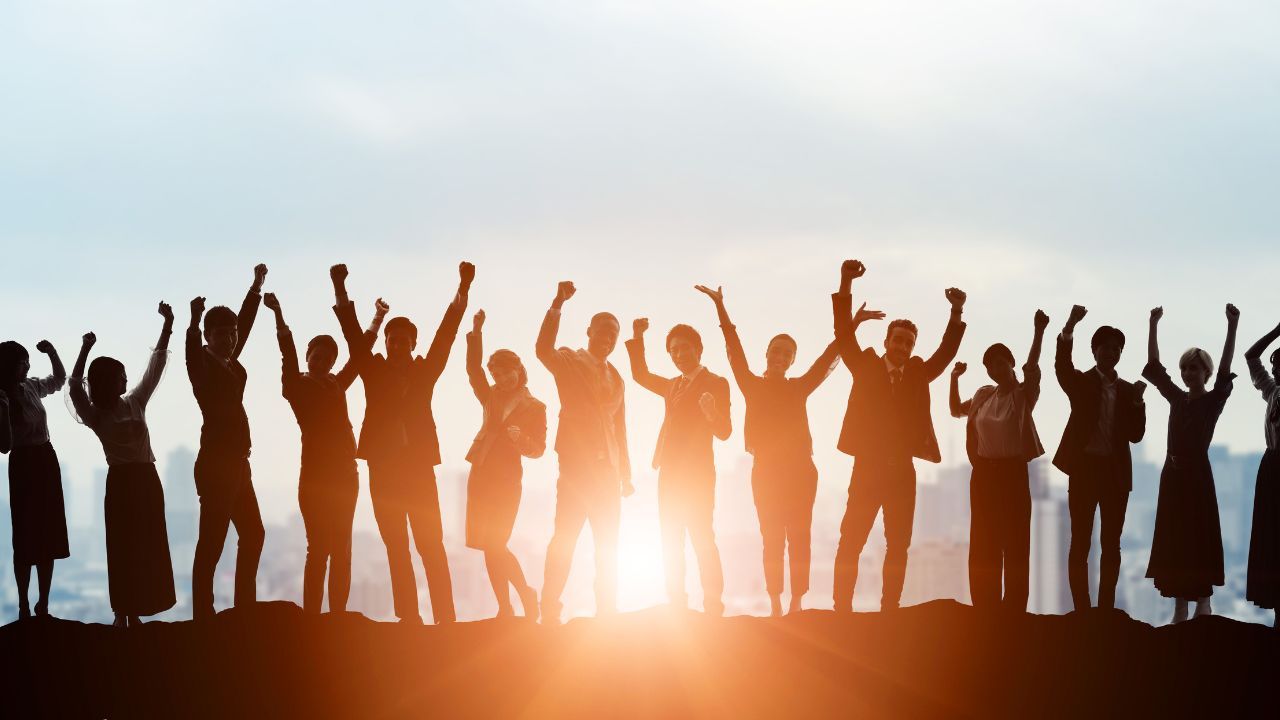 We dropped the 100th episode of Generation Wealth! This very special episode is a compilation of our best moments and most impactful lessons from our top guests.
We covered everything from personal finance, entrepreneurship, wealth-building, and self-development to understanding the significance of financial intelligence, the importance of mentorship, and building a legacy.
Here's a comprehensive look at key lessons from industry leaders like Daymond John, Todd Davis, and Sharon Lechter:
1. The Importance of Financial Intelligence
Daymond John talked about how financial intelligence is paramount, with a staggering 65% of athletes and lottery winners going bankrupt within three years of fame. It's not just about money but the knowledge of how to handle it.
2. The Law of Attraction
Sharon Lechter stated, "I got tired of all the complaining and criticizing women were doing and blaming the men that stood in their way.
Are familiar with the law of attraction? What do you get when you complain and criticize? You get more negativity! So I said, let's change our dialogue from complaining and criticizing the men in our way. And let's start celebrating the progress we've made and start celebrating the men who have helped us along the way because when we take the time to celebrate the wins, more doors will open more quickly than if we complain and criticize.
3. Be Your Own Cheerleader
When Amy Porterfield left her corporate gig to become an entrepreneur she doubted everything that she did and really genuinely didn't think she could do this. She doubted herself every step of the way. She candidly told me her first launch only made $267 and she cried for a week, thinking she wasn't cut out for entrepreneurship. There were so many moments like this when you are a business owner but if you stay the course like Amy did you will see the wins. Her second launch made $10,000. And a year from that she made $950,000 with the launch. You have to keep cheering yourself on and commit to playing the long game.
4. Success Requires Action
Success requires flexibility, trust, and persistence. Take it from Tarek El Moussa who shifted from delivering pizzas to selling kitchen knives to selling real estate to eventually becoming the HGTV Star of Flip or Flop. These big wins don't come overnight, you need discipline. You have to go do what you don't want to do when you don't want to do it.
5. Be Solution Focused
Take it from Lifelock co-founder Todd Davis who says "I can assure you whatever you wrote in your business plan, whatever that model was, the one thing I can guarantee you is it will not look like that. So what I need to understand is the people I want to back financially, are the ones who say, I can adjust and I can deal with the problem." Don't expect there to not be problems, instead learn. how to pivot and execute solutions.
6. Focus on Building Relationships
Your business will scale when you make your customers your heroes. Take it from Amy Lacey, Founder of Cauli'flour Foods. Because at the end of the day, it's about the experience that people have with your services or your products and how it benefits them.
7. The Power of Positivity
As Jon Gordon sees it being positive is a competitive advantage. Optimism is a transfer of your belief to others. Leadership is a transfer of optimism and belief to others. When you can be optimistic, it creates great leadership, transfers your beliefs, and allows you to rally your team so you can go out through adversity, through the circumstances, and create your future.
8. The People You Surround Yourself with Matter
Entrepreneurship can be lonely. Cody Sperber has experienced this first hand and his biggest piece of advice is to find your tribe, whether you're learning real estate, entrepreneurship, or no matter what niche you are in. If you're by yourself, it is so much harder. Don't be afraid to ask for help, there are so many amazing communities and mentors out there just make sure you do your due diligence.
9. Know Your Numbers!
What business really comes down to is the numbers, the data, and when we are properly informed we can make business decisions from data, and from numbers because business at its core, it's not just about what we make. It's also how much we keep and what we do with it.
10. Trust Your Instincts
Take it from Daymond John. One of the most important things he shared in his interview was that when he looked back at the first ten investments he made, he didn't trust his gut, and admitted that he had an ego.
And guess what...Eight out of those ten investments failed. And the two that didn't, he still felt like he just barely made it out.
Nobody else has the blueprint or the operational manual for you. If it doesn't feel right, don't do it. Just do not do it. It's something that many people don't get into until much later on in life.
This is a goldmine of financial wisdom, entrepreneurial insights, and personal development strategies. It encourages us to reflect on our approach to money, career choices, personal growth, and our definitions of success and wealth. This special episode not only offers a roadmap to financial freedom but also imparts lessons on hard work, mentorship, self-confidence, and the importance of building a legacy.
Whether you're an entrepreneur, a seasoned business owner, or someone seeking financial enlightenment, this episode has something for you.
Click here to listen to the full episode now!